Africa's energy needs are enormous and urgent; the low access to modern energy undermines the continent's development goals. The global move to a low carbon future is paramount, however the reality is that the implementation may differ in form and timing from one region to another.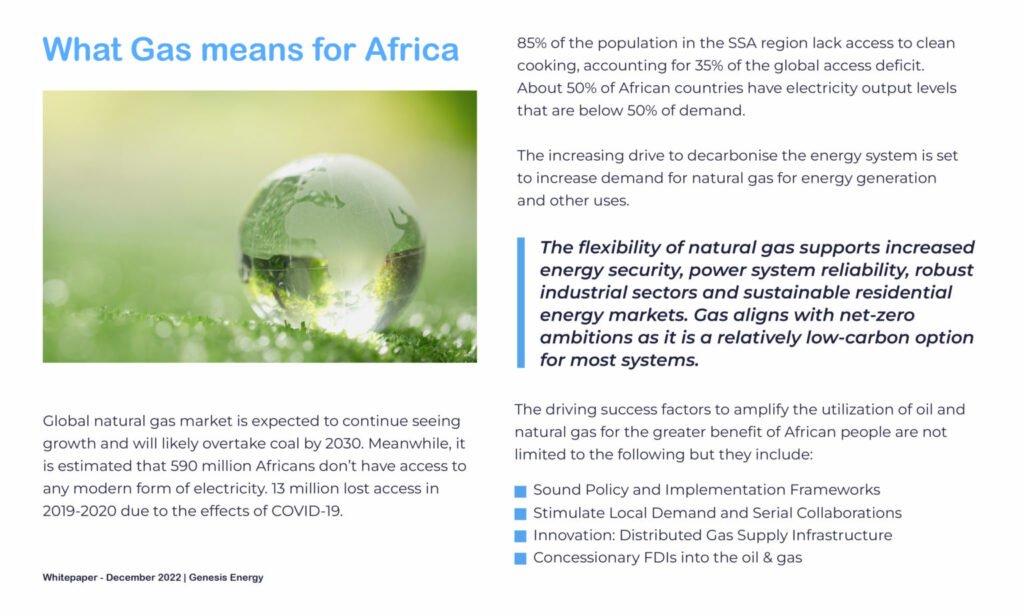 In this Whitepaper, we take a look at how investments into clean energy sources can advance the net-zero ambitions with natural gas as the champion in aiding the energy transition.
Gas has a pivotal role to play in Africa's transition to a clean energy system. The great advantage of gas is that it can be used in all sectors of the economy — power, transport, industry etc. It is our view that gas should be used for the social good of Africa.